---
Posted: 29 Sep 2010 02:00 PM PDT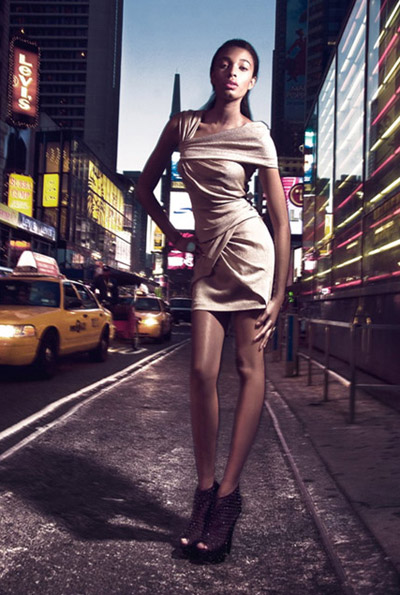 Magazine: Blend
Editorial: Empire State of Mind
Model: R'el |Marilyn|
Stylist: Sonny Groo
Makeup: Liselotte van Saarloos
Hair: Hugo Ferrozzi
Photographer: Lope Navo |Artwing NYC|
Website: www.navostudios.com
Fashion photographer Lope Navo and stylist Sonny Groo team up for this quintessential New York story appropriately entitled Empire State of Mind starring R'el a gorgeous model from Marilyn modeling agencies.
*Images courtesy of Lope Navo
Dree Hemingway for Paco Rabanne Lady Million
Posted: 29 Sep 2010 01:00 PM PDT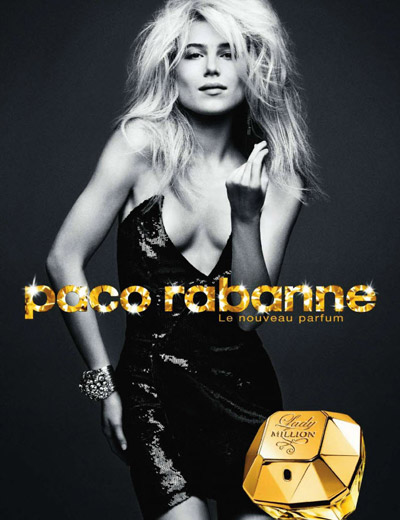 Campaign: Paco Rabanne Lady Million
Model: Dree Hemingway
Photographer: Nathaniel Goldberg
Website: www.pacorabenne.com
Face of Paco Rabanne's accompanying Million fragrance is the famed model Dree Hemingway, lensed for this advertising by Nathaniel Goldberg.
Posted: 29 Sep 2010 12:00 PM PDT
Magazine: Designaré Man Canali
Published: September 2010
Styling by Vernon Sim
Photography by Gan
Website: www.gtgan.com
Another superb photoshoot coming from fashion photographer Gan, this time he focuses on menswear in his latest story coming from the pages of Designaré Man Canali.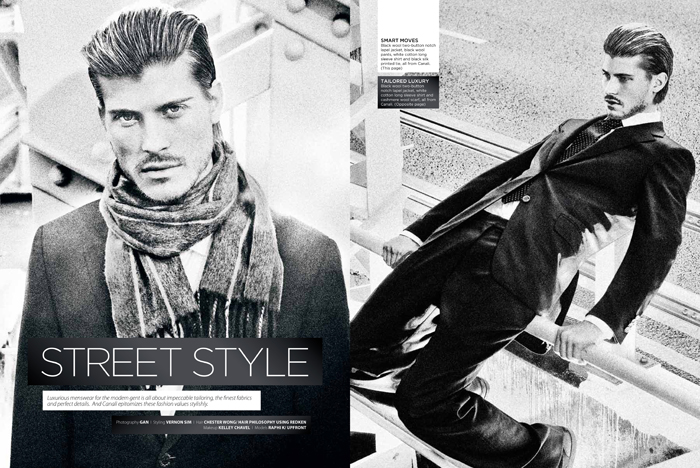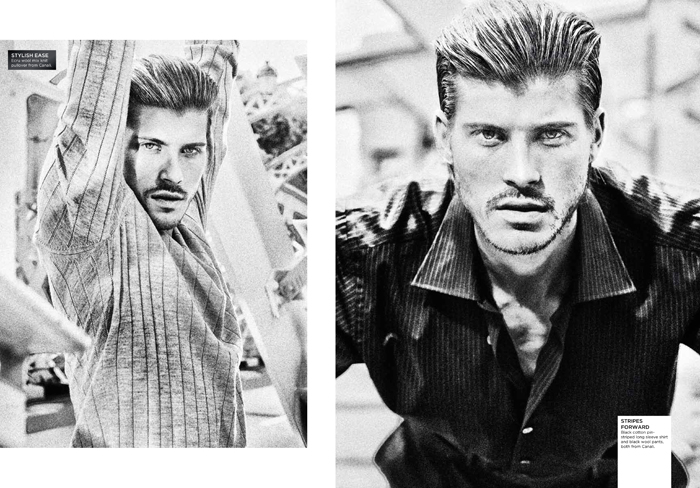 *Images courtesy of GAN
More of Gucci's Eyewear Campaign by Mert & Marcus
Posted: 29 Sep 2010 09:58 AM PDT
Ad Campaign: Gucci
Season: FW 2010
Models: Raquel Zimmermann |DNA,VIVA, Why Not| and Nikola Jovanovic |VIVA, Ford|
Photographed by Mert Alas and Marcus Piggott
Website: www.gucci.com
The just released new eyewear advert from one of the best campaigns of the season, Gucci's Fall Winter 2010.11 photographed by Mert and Marcus.
Natasha Poly by Terry Richardson for VOGUE Russia 2010
Posted: 29 Sep 2010 08:32 AM PDT
Magazine: Vogue Russia
Published: October 2010
Model: Natasha Poly
Stylist: Simon Robins
Photographer: Terry Richardson
Website: www.vogue.ru
Terry Richardson returns to shoot the cover of Russian Vogue and once again he is teamed up with supermodel Natasha Poly.
For more of Terry's photography log on to www.terryrichardson.com.
Karl Lagerfeld Fall Winter 2010.11 Campaign
Posted: 29 Sep 2010 07:21 AM PDT
Ad Campaign: Karl Lagerfeld
Season: Fall Winter 2010.11
Models: Baptiste Giabiconi, Iris Strubegger
Photographer: Karl Lagerfeld
Website: www.karllagerfeld.com
Iris Strubegger joins the already well known cast of Karl Lagerfeld advertising, photographed by designer himself of course there's Baptiste hiding in the shadows.